Heimaterde und Lord of the Lost, beide aus dem Hause Out of Line, haben jeweils ein neues Video auf dem Label eigenen Youtube Kanal veröffentlicht.
Beide Videos künden von einer Neuveröffentlichung der jeweiligen Band.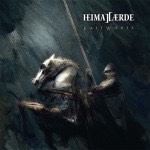 Bei Heimaterde handelt es sich dabei um das das neue Album "Kaltwärts" das am 29.08.2014 erscheint. Den Song "Bruderschaft" von dem neuen Album kann sich jetzt in dem Video ansehen und anhören. Wer Heimaterde auf dem Mera Luna gesehen, dürfte den Song schon kennen.
Das Album erscheint als normale CD, als eine Deluxe Version und in einer Limited Box.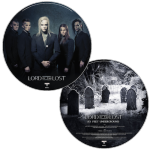 Lord of the Lost veröffentlichen am selben Tag, als auch den 29.08.2014 eine schicke Picture-Vinyl mit Titel des Tracks "Six Feet Underground". Es ist die dritte Single Auskopllung aus dem aktuellen Album "From the Flame into the Fire". Die Picture Vinyl lässt sich bereits vorbestellen ua. bei Amazon.