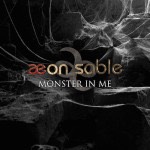 Die Essener Goth-Rocker Aeon Sable kündigen ein neues Album für dieses Jahr an und stellen zwei Cover-Songs als kostenfreien Download zur Verfügung.
Bei dem ersten Titel handelt es sich um Monster in Me der britischen Gothic Band Angels of Liberty. Der zweite Track ist ein Cover von Ceremony von Joy Division. Gerade letzteren sollte man eigentlich sowieso schon kennen, aber so entdeckt man vielleicht auch Angeld of Liberty für sich.
Beide Titel lassen sich auf Bandcamp herunterladen:
Aeon Sable – Monsters in Me (Angels of Liberty)
Aeon Sable – Ceremony (Joy Division)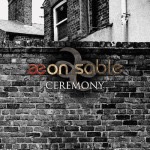 Eine weitere Neuigkeit aus dem Hause Aeon Sable betrifft ihr neues Label, das sie mit Solar Lodge gefunden haben, bei denen alle zukünftigen Alben erscheinen werden. Das nächste wird noch in diesem Jahr, im Herbst oder Winter 2014 auf dem Markt kommen.
Solar Lodge dürfte Fans von Whispers in the Shadow, Merciful Nuns oder Garden of Delight ein Begriff sein.
Live werden Aeon Sable dieses Jahr noch auf dem Dark Diamonds Festival in Dornbirn (Österreich), dem Gotham Sounds Festival in Hilden (bei Düsseldorf) und dem Wave Gotik Treffen in Leipzig zu sehen sein.
Weitere Infos unter: