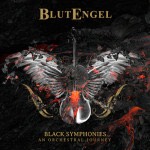 Zwei neue Videos aus dem Hause Out of Line wurden im Youtube Kanal des Labels veröffentlicht. Eines von Blutengel und eines Lord of the Lost.
Ende Februar erschien von Blutengel das neue Album "Black Symphony – An Orchestral Journey" das ganz im klassischen Gewand daherkommt. Zu dem zweiten Track auf dem Album "Krieger" hat Mastermind Chris Pohl ein Video produziert. Das Album scheint gut anzukommen, die Deluxe-Version es ist aktuell Bestseller Nr.1 im Dark Wave Bereich auf Amazon.
Album auf Amazon
Deluxe-Version auf Amazon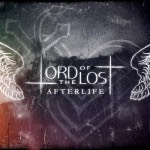 Das zweite neue Video ist von den Hamburgern Dark-Rock Band Lord of the Lost, deren neue Single "Afterlife" auch seit Ende Februar als Limited Edition in einer Auflage von 777 Stück in den Läden steht.